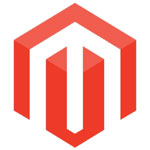 If you need to set data in a block so that you can use it in the block view file then you can do it in the layout xml files or in Magento admin using the Layout Update XML/Custom Layout Update XML field.
Suppose you want to differentiate a category based on a variable "category_type", if the value of "category_type" is "sale" then you will display category image else not on the category landing page.
Navigate to Admin >> Catalog >> Categories >> Manage Categories. Click on the category that you want to mark as a "sale" category to edit it. We assume that "Is Anchor" is set as "Yes" for the category in the "Display Settings" tab.